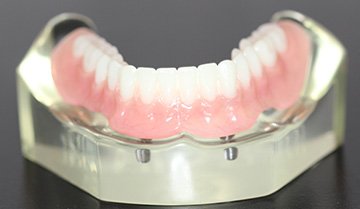 Preparing to undergo dental implant surgery? If so, you're likely wondering how much time you'll need to take off work. Recovery is an important part of the process, especially in the early days and weeks. It requires following your dentist's instructions and limiting the amount of physical activity, but is there a standard "time off timeframe" for everyone who receives dental implants? Let your local dentist explain.
What is the Average Amount of Time to Take Off From Work?
On average, most patients are cleared to return to work the day after dental implant surgery. It is largely based on various factors, which you can expect your dentist to discuss before the day of your procedure.
Some of the most common considerations for how much time off you'll need to take include:
Whether You Require Preliminary Treatments
When undergoing a thorough consultation, your dentist will alert you as to whether you require preliminary treatments. This can include periodontal therapy, bone grafting, a sinus lift, or even a tooth extraction. If additional procedures are needed before moving forward with dental implant placement, you can expect your timeline for recovery to be longer.
The Number of Dental Implants You Require
If you only need one dental implant, there is a good chance you'll be able to return to work the following day. However, if you need an entire arch of teeth and are preparing to have between four and six dental implants put into place, you'll likely need two or three days to recover at home. This is why your dentist may suggest scheduling your procedure later in the week to ensure you're recovering over the weekend.
How Committed You Are to Aftercare
Following your dentist's instructions for safe and effective recovery is essential if you want to avoid prolonged time spent at home. This means attending follow-up appointments when requested, giving up unhealthy habits like smoking, caring for your smile accordingly, and eating appropriate foods to avoid irritation. Infections or other complications can develop in the days, weeks, and months following dental implant placement, so it's without question that you should follow the guidelines provided by your dental team.
Dental implant surgery is a safe and easy procedure; however, it is still considered oral surgery. Adhering to the rules outlined by your dentist will ensure that you successfully heal and enjoy a lifelong, beautiful, and healthy smile.
About the McCarl Dental Group
Are you interested in the idea of using dental implants to restore your smile? The four dental professionals at The McCarl Dental Group are skilled in providing patients with the most accurate, precise, and efficient solutions to replace missing teeth. Offering care to patients living in and around Greenbelt and Millersville, they are here to ensure the success of your future smile. If you're ready to start the process, call our dental office today.