How McCarl Dental Group Supports the Greenbelt, MD Community
At McCarl Dental Group, we've worked hard to offer exceptional dentistry services that are suited to each of our patient's needs, schedules, and budgets. We take the time to listen to our patients and get to know them better before we make any recommendations. We believe that there is always more than one way to address a situation, and we help our patients find an option that works for them. When it comes to supporting the Greenbelt, MD community, we take the same approach. We want every person who may need our support to feel seen and heard, and our team members truly feel called to advocate for the people who live in our area. Afterall, we've been part of the Greenbelt community since James W. McCarl, DDS became the town's first dentist in 1924.
In nearly a century, the McCarl Dental Group team has helped a lot of people find reasons to smile, and we continue to work hard to do just that. We're proud of the numerous awards we've received over the years, especially those that are voted on by our patients, including being named the Capital Gazette Reader's Choice best dentist annually since 2010 and winning numerous "Best Of" awards from What's Up? West County and What's Up? Annapolis. Most recently, our dental office was featured for the huge efforts we've made to keep our practice safe for patients and team members amid the coronavirus disease (COVID-19) pandemic, including taking becoming Occupational Safety and Health Administration (OSHA) and Centers for Disease Control and Prevention (CDC) compliant to offer dental care as well as having all clinical staff certified in infection control. We are truly committed to our community's safety and health – both inside and outside of our dental office. You can learn more about what we do to support the community on this page or by contacting our dental team. We hope you'll consider coming out to join us at our next event!
Bike to Work Week
We support the Commuter Connections and Washington Area Bicyclist Association's annual Bike to Work Week celebration of biking as a clean and healthy way to get to work. We have volunteered at the Greenbelt Pit Stop each year to offer support, encouragement, and refreshments for participants.
School Visits
We frequently make visits to our local schools to provide oral hygiene education and information about the field of dentistry. From in-class discussions of proper at-home dental care to presentations during career days, we do our utmost to help young people learn more about the importance of oral health. Additionally, we offer fun prizes and contests for our educators, including a recent raffle for teeth whitening certificates that were awarded to five Prince Georges County teachers. We also support the Greenbelt Foundation, especially in their collaborative projects involving young people in our community.
Riggs Alumni Center Wedding Open House
We often have informational booths about creating beautiful smiles before your big day during the Riggs Alumni Center Wedding Open House. We offer free gifts and talk to the soon to be brides and grooms about the many services we have to improve their smiles.
Triple Crown Study Club
We believe that staying informed about the latest in the field of dentistry is one significant way that we support our communities and continue to offer the highest level of dental care. That's why many of our dentists and dental team members attend continuing education through the Triple Crown Study Club, an affiliate of the Seattle Study Club. These regular educational events include fun and informative lectures, practice sessions, team building, and other staff development activities that help make our dental office a place that patients look forward to visiting.
Oral Cancer Walk
We sponsor patients, offer "swag bags," and provide other support to the Oral Cancer Walk in order to promote awareness of oral cancer. The goal of the Oral Cancer Walk is to help educate people to improve chances for early detection, offer support for those who are living with oral cancer, celebrate the survivors of oral cancer, and remember loved ones lost. As dentists, providing education and resources to protect patients from the detrimental effects of oral cancer is an important part of what we do. If you want to learn more about oral cancer, we hope you'll ask us at your next visit.
Marine Toys for Tots Foundation
First Toys for Tots toy drive for the difficult 2020 year. We were overwhelmed with the response from our wonderful staff and dental patients. We are so proud to be able to give back in any way, especially during the holidays!
Dentistry Mentorship Program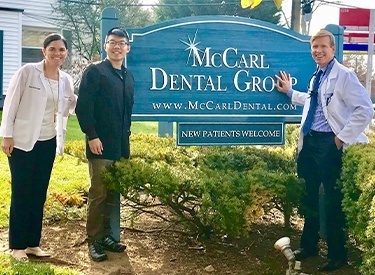 It's no surprise that in nearly a century we've really grown to love the field of dentistry, and one of the ways that we share our love of the dental field is by supporting the next generation of dentistry professionals through mentorship. We invite pre-dental students to join our team as interns. We welcome local students who want to learn more about the field to shadow our dentists and team members to learn more about how the dental office runs. Additionally, we welcome current dental school students and recent graduates who want to learn about running a successful dental office. It is a proud moment for us when we see one of our student dentists graduate and become our colleagues!
Greenbelt Health & Wellness Fair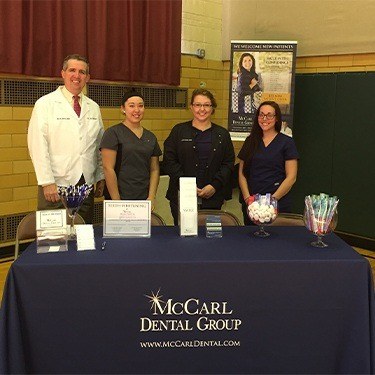 Oral health is an important part of whole body health and wellness, and we're proud to provide education about oral health and hygiene for our community at the Greenbelt Health & Wellness Fair. We also offer basic oral health screenings, demonstrations of proper dental care, and other information to promote healthy lifestyles.
Honduras Mission Trip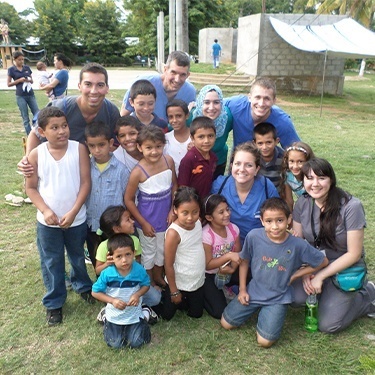 In addition to supporting our local communities, we've also offered services to help communities around the globe. Most recently, Dr. Duarte visited Santa Barbara, Honduras for a mission trip, helping to host a fully functional dental clinic in a local school and providing dentistry services for numerous families.
Rafael's Race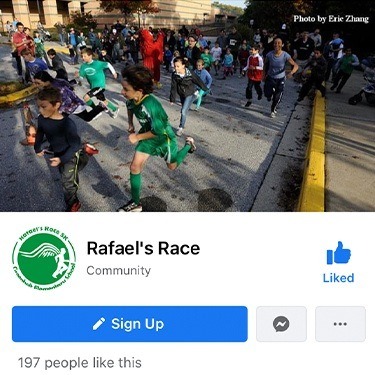 We are proud sponsors of Rafael's Race. This is an annual fun run event that supports the Greenbelt Elementary Parent-Teacher Association (PTA). We love our local schools, and offering support for Rafael's Race is just one more way we support them.
Heartbeat for Health
We offer complimentary dental health and oral cancer screenings as well as educational resources for families in our community as part of the Heartbeat for Health annual event, promoting healthy living. We love helping members of our community get better access to necessary, preventive dentistry, and this event is one more opportunity to do just that.
Wellness House of Annapolis
Wellness House of Annapolis offers a range of support services for the survivors of cancer and their families. We offer volunteers and educational resources for this organization on a regular basis. Dr. Clayton McCarl has even provided seminars about how cancer and cancer treatments can impact dental health with information about combatting the potentially adverse impacts of cancer on oral health.