Why Patients
Love Our Dentistry

What Makes Us The Right Dentist For You And Your Family
Dental Care from Our Family to Yours Since 1924
Promoting healthy smiles is our mission. From the first time you meet our dentist in Greenbelt, our commitment is to do whatever possible to help you achieve the smile of your dreams. Often, this starts with preventive care and routine checkups. It may expand to include the treatment of gum disease and cosmetic procedures such as veneers. Throughout our relationship, form, function, and beauty are at the core of everything we do. These factors are critical to optimal oral health, and you can trust us to keep them at the forefront of every visit to our dental office your area. It is how we help promote healthy smiles in our area communities.
Learn More
A Team Approach
to Excellent Dentistry
The McCarl's have deep, deep roots in the Greenbelt community – Dr. James W. McCarl was the very first dentist in the area beginning in 1924, and the dental office has been in the family ever since! Today, we're proud to serve the needs of nearby dental patients and families from two convenient locations in the area and through the collaborative care of five different practitioners, all of whom bring their own unique experiences and skillsets to the table. From the first visit, we want you to realize that you're in the very best of hands from preventive dentistry visits to tooth replacement with dental implants, we have you covered.
Meet Our Dentists
From Left to Right: Jay McCarl, DDS Dianna Lee, DDS Clayton McCarl Jr., DDS Richard Duarte, DDS Dave McCarl, DDS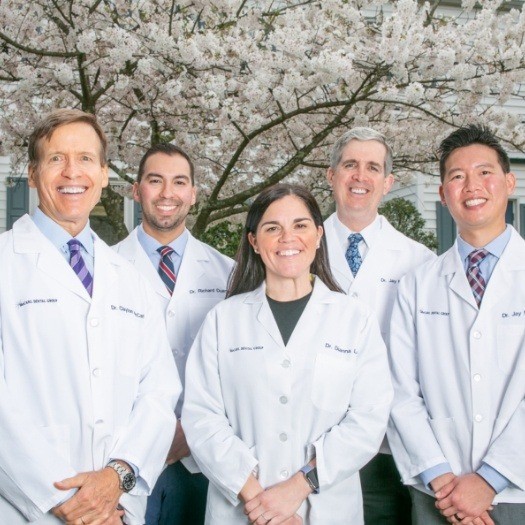 What Our Dental Patients Think
Over 400 5-Star Reviews
"Always a pleasure to see the McCarl Dental Group. I have been with Dr. Clayton for over 25 years. Before coming here, I was always dreading going to the Dentist. Not anymore. They really make it a very pleasant experience, starting as you come through the door. Use them you wouldn't be sorry!"
Diana N. | Greenbelt, MD
"I have been going here the past 4 years and they are great! Very friendly and gentle hygienists, and the dentists are very thorough and nice. A friend recommended them, as they have been her childhood dentist, and I have been really happy that I chose them. I left a local Annapolis practice that I was unhappy with and have never looked back!"
Jenny V. | Millersville, MD
"Everyone at McCarl is absolutely wonderful! From the positive front desk staff, to working with the hygiene techs, and the doctors. I've always been greeted with a smile, great explanations of the work being done, and always gentle care with the work they do. "
Clair D. | Millersville, MD
Read More Reviews
Here Is How Cost Works At McCarl Dental Group
Making Great Dentistry Truly Affordable
At McCarl Dental Group, we believe in making every aspect of your visits to our dental office near you as smooth as possible, including when it's time to pay the bill. Our team of experts will be happy to help you navigate your dental insurance and file claims as needed to maximize available benefits, personally handling every stage of the process. No dental insurance? That isn't an issue either – payment plans can be arranged to break down your overall cost of treatment into several, manageable payments that fit a variety of budgets, especially if you're covering the cost of big treatment plans like dentures or comprehensive cosmetic smile makeovers.
Explore Affordable Payment Options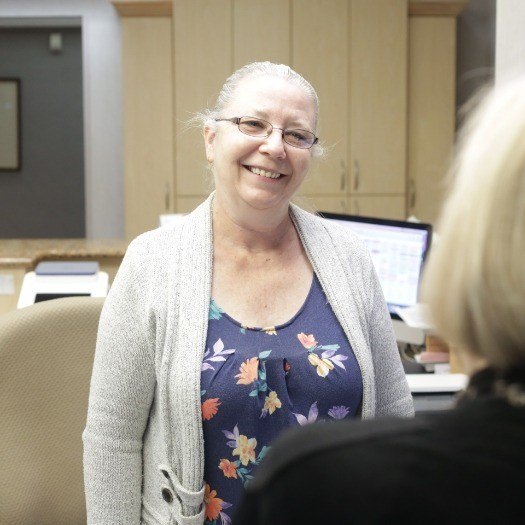 Featured Dental Services
Why are You Looking for a Dentist in Your Area?
Every smile is unique, and every patient has different needs and goals in mind for it. Our dentists want to partner with nearby dental patients as they work towards not only better oral health, but an improved quality of life as well through our dedicated menu of dentistry services from the skilled dentists near you, including dental checkups, emergency dentistry , and more.
We're happy to help with all of the following situations and so many more:
A Dentist Near Your
Home in Greenbelt
McCarl Dental Group's Greenbelt dental office location is the 20770 zip code. Around you on your way to the office, you may pass some Greenbelt area landmarks like the NASA's Goddard Space Flight Center, the City of Greenbelt Observatory, and the Greenbelt Branch Library. We are easily accessible from surrounding areas, including College Park, New Carrollton, Lanham, Seabrook, Bowie, Laurel, Glen Dale, University Park, Hyattsville, and Maryland via the Baltimore-Washington Parkway, State Highway 193, and Interstate Highway 495. If you need help getting our dental office from your area, please don't hesitate to reach out. One or our team members would be happy to help you find your way to our dental office near you.