Dental Implants — Millersville, MD | Greenbelt, MD
Fill in Smile Gaps for a Lifetime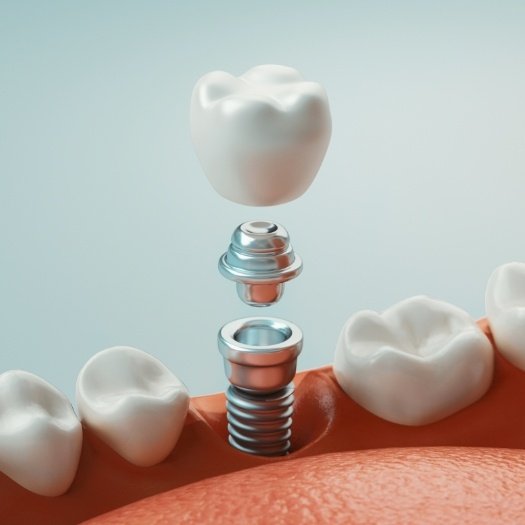 Even one lost tooth can adversely affect your smile and confidence in a number of ways. Tooth loss can make it more difficult for you to chew comfortably, speak clearly, maintain good oral health, preserve your remaining teeth and jawbone density, and feel good about your smile. To avoid complications like these and many more, we encourage patients to call McCarl Dental Group to schedule a tooth replacement consultation at our dental office in Greenbelt, MD.
At McCarl Dental Group, we pride ourselves on offering patients only the best in dentistry services. That's why if you've lost one tooth or a full row of teeth, we're going to encourage you to fill in those smile gaps for a lifetime with dental implants. This state-of-the-art tooth loss solution replaces missing teeth both above and below the gumline, which is why dental implants are widely considered the gold standard of tooth replacement. Our team is uniquely qualified to handle all aspects of your dental implant treatment. We start with a comprehensive examination, and we'll coordinate your care throughout. To get started, don't hesitate to give us a call today!
Why Choose McCarl Dental Group For Dental Implants?
Multiple Dentists with Decade of Experience Placing & Restoring Dental Implants
Entire Procedure Completed At One Location By Your Own Dentist
Fair, Honest Prices with Flexible Payment & Financing Options
Videos
Expected Timeframe for Implants
Dental Implant with Sinus Lift
Dental Implant with Sinus Lift V2
Dental Implant Success Stories
Carolyn
"I get compliments constantly on my "beautiful" smile. I'm sticking with you guys!"
Augustine
"You will find the most skilled, effective, and efficient dentists at McCarl Dental."
Dental Implant Testimonials
What Are Dental Implants?
A dental implant consists of three main parts:
Implant Post: Typically crafted from high quality titanium, these small posts are inserted into the jawbone to replace the roots of a missing tooth, providing a strong foundation for the visible portion of your replacement tooth or teeth.
Abutment: This is a small connector piece that securely fastens the custom-made restoration to the top of the implant post or posts.
Custom restoration: Depending on the extent of your tooth loss, we'll craft a custom-made crown, bridge, partial, or full denture and secure it in place via the abutment to complete the visible portion of your smile.
Dental implants are the only tooth replacement option that restores missing teeth both above and below the gumline, effectively rebuilding missing teeth from the roots up. The end result is a smile that looks, feels, and functions just like natural, as if tooth loss had never occurred!
The Dental Implant Process
We provide every step of the dental implant process in the comfort of our Greenbelt or Millersville, MD practice – implant surgery, abutment attachment, temporary restorations, and final restoration. Many dental offices refer patients to an outside specialist to perform implant placement, often adding time and expense to the process. At McCarl Dental Group, we bring convenience and cost savings to you. Our dentists have special training and experience to complete the entire procedure themselves, helping our patients rebuild their smiles in the most convenient way possible. Read on to learn more about the dental implant process.
Download the Dental Implant Post-Op Care Document;
Benefits of Dental Implants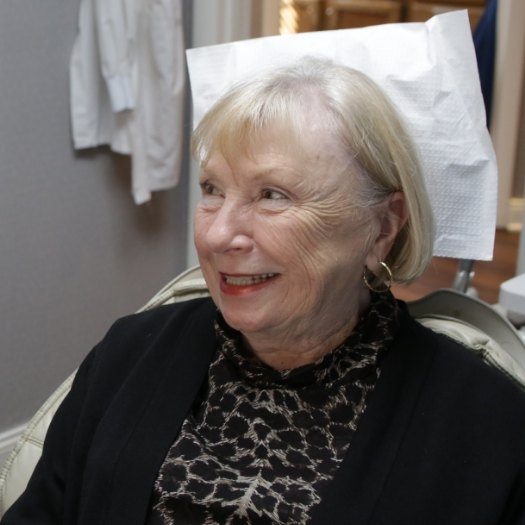 Little or no discomfort to the patient.
With very rapid healing, these implants attach themselves solidly to the bone.
Long-term effectiveness in stabilizing crowns, bridges and dentures.
Preserves bone and facial appearance.
Dental work retained by implants will never be subject to decay.
Who Dental Implants Can Help
Dental implants are extremely versatile and able to meet the needs of patients with varying degrees of tooth loss. Our team can help you decide which type of restoration listed below would be best for you:
Missing 1 Tooth
Missing Multiple Teeth
A bridge is a prosthetic tooth replacement option that restores the crown portion of one or more consecutive missing teeth. Using dental implants as secure anchors within the jawbone, our team helps you restore your smile & your bite with an implant-secured bridge. The implants help to keep the jawbone healthy while the carefully crafted restorations look & feel natural. Enjoy a beautifully restored smile with dental implants and a custom bridge.
Missing All Teeth
Dentures that are secured to the jaw bone using dental implants are more comfortable and look more natural than traditional removable prosthetics, making them an ideal choice for men and women who prefer a sturdier and stronger tooth replacement option. The dental implants help to keep the jaw strong while the beautifully crafted dentures allow you to smile, speak, and eat with renewed confidence. You'll love the comfort that come with the placement of implant-retained dentures.
Understanding the Cost of Dental Implants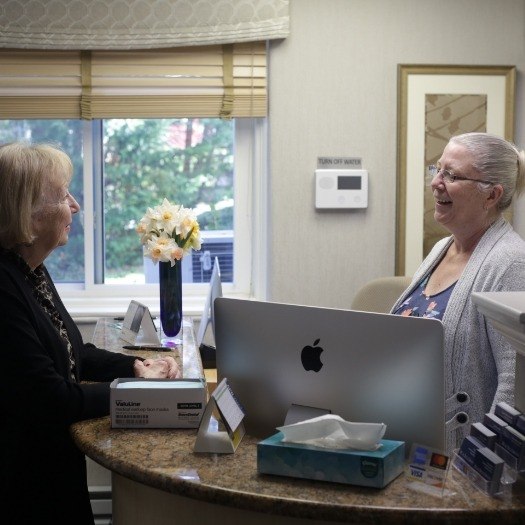 Because dental implants are able to help patients with a wide spectrum of tooth loss, the cost of the procedure can vary quite a bit from patient to patient as well. How many teeth a patient would like to be replaced, where they are located in the mouth, and the need for any preparatory procedures (such as a bone graft or tooth extraction) are all important factors that can affect the overall price of the procedure.
While it is true that implant restorations tend to cost more upfront than standard bridges or dentures, they are actually the most cost-effective option overall. Why? In addition to their superior function and aesthetics, dental implants are also extremely durable. Traditional replacements typically need to be completely redone every 7-10 years, while dental implants, with excellent care may last for 20 years or more. This often makes them just a onetime cost, saving a patient thousands of dollars in routine maintenance compared to more traditional treatments.