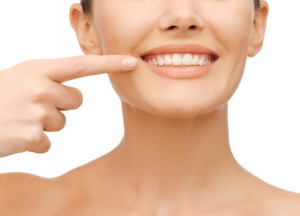 Many patients hear that teeth whitening can be painful for those with sensitive teeth. This may be the case for some patients, but advances in dentistry have made teeth whitening more comfortable than ever. At McCarl Dental Group, our dentists offer professional at-home whitening to help patients achieve the brilliant smile they want without the discomfort they fear. Our Millersville and Greenbelt, MD offices welcomes patients from surrounding areas to contact us to schedule a whitening consultation today.
Teeth Whitening Greenbelt Trusts
Every smile is unique and McCarl Dental Group never takes a one size fits all approach to dentistry. When it comes to helping our patients brighten their smiles, we offer a range of at-home treatments to fit your budget and whitening need. We use Zoom! teeth whitening products, and this versatile whitening line allows our patients the ability to find an option that fits their needs including the ability to customize the strength of whitening gel to avoid sensitivity. Best of all, because McCarl Dental Group is committed to helping Millersville residents have the smiles they deserve, we offer whitening to our patients at our cost.
At-Home Whitening in Millersville
Zoom!, the leader in teeth whitening, offers a full range of at-home whiteners for the comfort and convenience Greenbelt, MD area residents desire. Zoom!'s line of at-home products offer a variety of peroxide levels, durations of wear, and result times. We prepare a customized application tray to make your home whitening more comfortable and effective than generic, over the counter whitening gels and strips. Patients whiten their teeth to remove coffee, tea, and wine stains, yellowing, and to lighten teeth that have darkened with age. Some reasons patients prefer at-home teeth whitening:
Patients are in the driver's seat – choose the strength, time of wear, and can stop at any time
Convenience of not having to schedule whitening appointments
Ability to touch up their results before special events or photo opportunities
Zoom! at-home products include
DayWhite Maximum White – 14% hydrogen peroxide, worn 15 minutes 2 times a day, and shows results in 2 weeks. Great results for minimal wear time.
NiteWhite Maximum White – 16% carbamide peroxide, worn overnight or 2-4 hours/day, and shows results in 2 weeks. Great results for those who prefer whitening while sleeping.
NiteWhite Quick 3-day – 22% carbamide peroxide worn overnight or 2-4 hours/day, and shows dramatic results quickly. Great for patients with less sensitive teeth who want fast results.
DayWhite Gentle – 6% hydrogen peroxide, worn 30 minutes/day, shows results in 2 weeks. Great for patients with very sensitive teeth.
DayWhite Touchups – 9.5% hydrogen peroxide, worn 5-10 minutes/day as needed, helps to maintain results of in-office or at-home whitening. Great for all whitening patients who want to extend their results.
Call the Cosmetic Dentist Greenbelt, MD Prefers
For Greenbelt, MD residents with sensitive teeth, a brilliant smile doesn't have to be out of reach, with the wide variety of Zoom! Whitening products offered by McCarl Dental Group. There are some cases where patients' teeth will be too sensitive even for the gentlest whitening products. Sometimes dark, staining that goes beneath the enamel layer of the teeth cannot be removed through whitening. When this happens, we offer thin veneers that require no dental preparation, and regular veneers to cover deep set stains. As an added bonus, veneers can also reduce tooth sensitivity. Call our Greenbelt or Millersville offices to find out more or schedule your whitening consultation today.