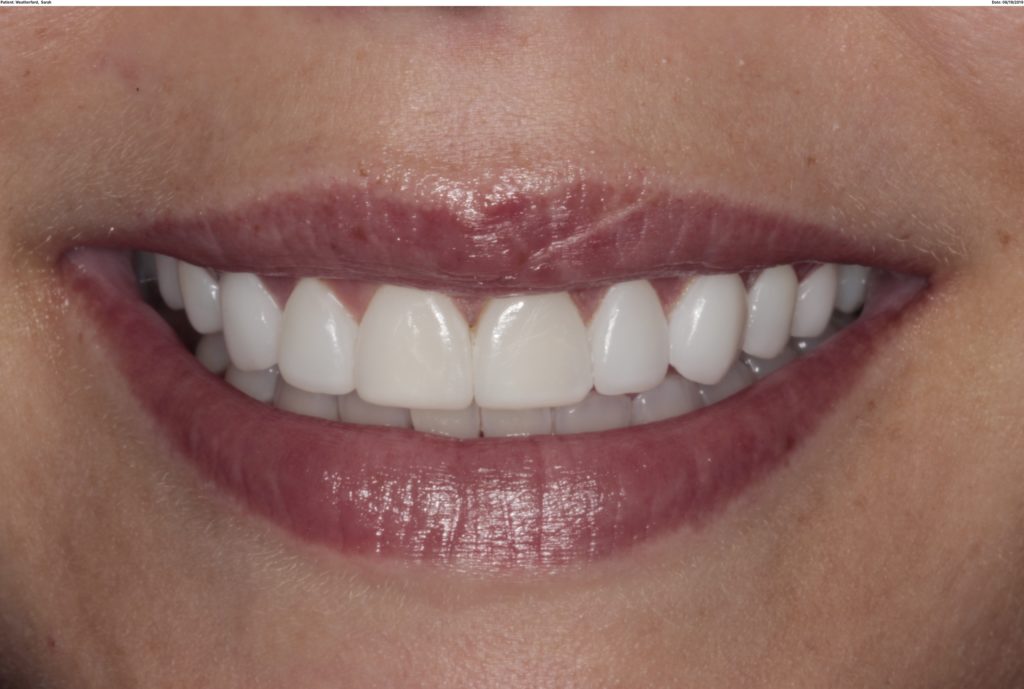 You want that showstopping, Hollywood look, so you go to a cosmetic dentist to have veneers put into place. Effectively covering your imperfections, you're delighted with the results, assuming you can now freely go about your life, enjoying your new and improved smile. While this is true to an extent, maintaining your veneers is key to minimizing your risk for cavities. If the notion that regular oral health problems can still occur with veneers is surprising to you, read on to find out how they can form and what you can do to lower your risk.
Are Cavities Possible With Veneers?
Yes, cavities can still form even when wearing veneers. When you consider how this type of cosmetic treatment works, you find that these thin sheaths of porcelain only cover the front surface of your teeth. This leaves the backside exposed and vulnerable to bad bacteria and food particles. If your veneer is not placed correctly from the start, there may be a gap that promotes decay. This is why it is vital you find a qualified expert to perform this type of dental treatment.
With other areas of your tooth exposed (even when veneers are placed correctly), you must be mindful of how well you take care of your new smile. Unhealthy foods, bad habits (i.e., nail-biting, teeth grinding, etc.), and poor oral hygiene are all reasons cavities can still form after receiving porcelain veneers.
How to Lower Your Risk of Cavities
When meeting with your cosmetic dentist about veneers, they will go over what you can do to ensure the lifespan of your new restorations as well as what you can do to reduce your risk for common oral health problems like cavities or gum disease. Some of these tips include:
Maintain an optimal oral hygiene routine by using a soft-bristled toothbrush to clean your teeth twice a day. Use non-abrasive toothpaste, floss at least once a day, and rinse with an ADA-approved mouthwash.
Avoid consuming sugary and starchy foods and instead, incorporate healthy alternatives full of Vitamin C and calcium to better protect your teeth and gums.
Spend time researching the right cosmetic dentist to place your veneers. Don't be afraid to ask for before and after photos of dental cases that the dentist completed and/or read online reviews. McCarl Dental Group has more than 500 5-star Google Reviews.
Continue to see your dentist in Greenbelt every six months for checkups and cleanings. These visits will allow them to check for any possible damage to your veneers as well as ensure no signs of tooth decay, cavities, or gum disease are present.
Veneer placement is a permanent and worthwhile decision, especially if you have flaws you want to hide. When making your choice to pursue this type of cosmetic dentistry, make sure your dentist explains exactly what you'll need to do to better maintain your improved smile. In doing so, you'll spend less time undergoing treatment for preventable problems and instead, start enjoying your new look.
About the McCarl Dental Group
The McCarl Dental Group consists of four dental experts who are committed to helping patients living in Millersville, Greenbelt, and the surrounding areas achieve their smile goals. As skilled cosmetic dentists, our team can easily place veneers to hide imperfections and produce aesthetically pleasing results. If you want to extend the lifespan of your new teeth and avoid potential oral health problems like cavities and gum disease, call our dental office today.