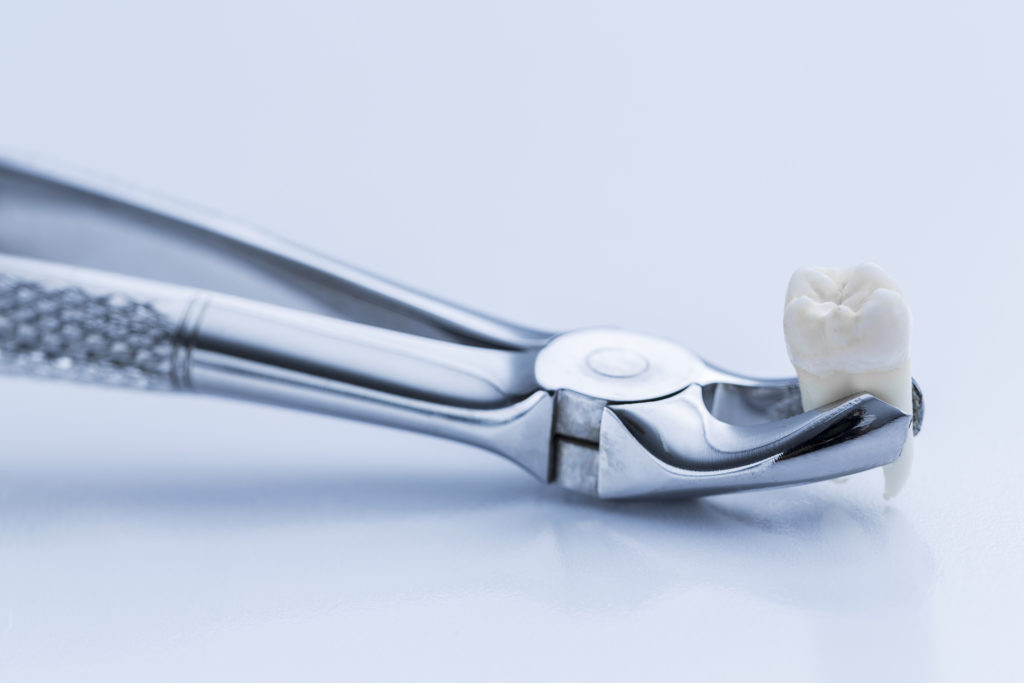 If you're working with a physician to get your diabetes under control, you have probably already heard about the whole body health issues that can occur due to uncontrolled blood sugar levels, including organ failure and severe infection. What many doctors neglect to tell their patients is that diabetes can also lead to numerous oral health concerns that dramatically increase risk for tooth loss. In this blog, we walk through some of the basics, but if you've been diagnosed with diabetes, you should talk to your dentist about how best to care for your smile.
How Does Diabetes Impact Oral Health?
Those who are struggling with diabetes can experience many health concerns related to uncontrolled blood sugar levels. The increased blood sugar weakens white blood cells that protect the body from bacteria. The mouth contains thousands of bacteria that are part of the natural digestion process. For those with uncontrolled diabetes, these oral bacteria may increase in number, and this can lead to conditions like gum disease, dry mouth, and poorly healing sores in the soft tissue. All of these oral health concerns can contribute to tooth loss. In fact, gum disease is the leading cause of tooth loss among adults in the US, so maintaining your oral health in addition to managing your diabetes can be the difference between a whole, healthy smile and dealing with damaged or missing teeth.
Can I Prevent Tooth Loss?
To reduce your risk for tooth loss, you should partner with a physician to manage your diabetes and keep the following oral healthcare tips in mind:
Brush teeth for two minutes at a time at least twice each day, taking care to spend time brushing each tooth on the front, back, and biting surfaces.
For best results, brush teeth between meals or at least rinse your mouth out thoroughly with water.
Floss at least once every day.
Take care when brushing and flossing to avoid irritating or damaging the soft tissue. This can increase risk for gum disease and oral infection.
Visit your dentist twice a year for dental exams and professional teeth cleanings. These checkups give us the opportunity to help you prevent oral health concerns before they begin and treat conditions in the earliest possible stages.
What are My Options for Tooth Replacement?
If you do develop an oral health condition related to diabetes that leads to tooth loss, there are numerous options available to replace missing teeth that look and feel completely natural. Tooth replacement options available to you include:
Fixed bridges – crafted using two dental crowns to support one or a few replacement teeth in a row. The dental crowns are attached to healthy teeth, closing the gap in your smile.
Partials – for more extensive tooth loss, a partial denture may work better. Partials are crafted using a gum colored base to support the replacement teeth. Then, the base material is anchored to remaining teeth.
Dentures – full dentures are crafted like partials, but since there are no remaining teeth to support the denture, the base material is molded to fit against the gums. This tight fit creates suction that holds the denture in place.
Dental implants – dental implants are small posts that are surgically placed into the gum line to replicate the tooth's lost root structure. Once in place, one or a few implant posts can be used to replace any number of missing teeth, supporting dental crowns, fixed bridges, partials, and full dentures.
Meet the McCarl Dental Group Team
In Greenbelt, MD, the McCarl Dental Group team is known for providing exceptional dentistry services for dental patients of all ages. In fact, our family has been offering extra mile service for nearly a century. If you're ready to improve your oral health and avoid tooth loss related to diabetes, the McCarl Dental Group is here to help. Please don't hesitate to reach out to our knowledgeable team or use our simple request form to schedule your next appointment.