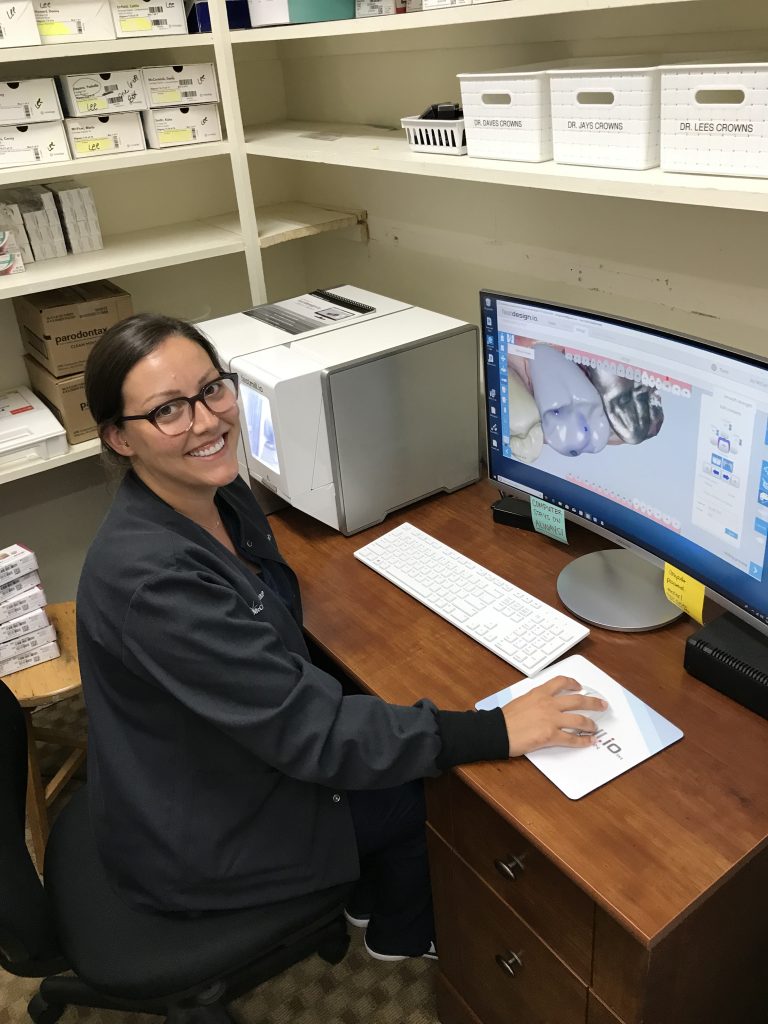 When we decide to incorporate a new dentistry technique or technology into our dental office, we look for tools that make dentistry easier, faster, more comfortable, and more affordable for our dental patients. The Glidewell Fastmill.io same-day dental crown system offers all of these benefits and more. Keep reading to learn about the many advantages of one-visit dental restorations in our blog.
1 – No Need for Multiple Dental Appointments
The most obvious benefit of creating same-day dental crowns using the Fastmill.io system is how much time you'll save. The entire procedure is completed in just one visit, and you'll leave with a beautiful smile.
2 – Protect Your Smile from Unnecessary Trauma
The traditional dental crown restoration process requires us to place and remove a temporary crown. This can cause unnecessary additional damage to your teeth. Because we can place the dental crown in one visit using the Fastmill.io system, your remaining dental structure will be protected.
3 – Immediate Restoration During Emergencies
The fast restoration and protection from additional trauma may be of particular importance for those who experience traumatic damage during a dental emergency. The last thing you want to hear during an emergency is that we'll need to schedule even more trips to our dental office. Thanks to the Glidewell Fastmill.io system, you can leave our office with a fully restored smile.
4 – Comfortable "Goop-Free" Digital Impressions
To design a custom dental restoration, we need to take impressions of your bite. Traditionally, these impressions were captured using molding putty. The molds were then shipped to the dental lab where your crown would be crafted. The Glidewell FAstmill.io system includes a state-of-the-art digital impression tool. This digital scanner captures even the most minute pits and grooves in the surfaces of teeth, delivering an image that allows for the most precise dental crown design.
5 – Custom Dental Restorations Crafter to Exacting Specifications
Thanks to the ultra precise digital imaging and our ability to make even the smallest adjustments to your restoration right here in the dental office, your final dental crown will be completely customized to fit seamlessly into your bite.
Meet the McCarl Dental Group
In Greenbelt, MD, the name McCarl has become synonymous with dentistry after decades providing exceptional dental care for families in our community. Even though our dental office is built on a long legacy, we take investing in modern dentistry very seriously. That's why our trusted dentists stay up to date on all the latest dentistry tools and techniques, including the state-of-the-art Glidewell Fastmill.io system. When you're ready to learn more about any of our dental services, we're here to help. Please give us a call.