Interest Free Financing
CareCredit is a personal line of credit for healthcare treatments and procedures for your entire family. It works like a credit card but it has two advantages. It can only be used for healthcare services and you may be able to get interest free financing every time you use it. Simply pay your minimum monthly payment and pay off the entire balance by the end of your agreed upon period and you pay no interest. If you need more time to pay for your procedure, you can take advantage of our extended payment plans with low, fixed interest rates.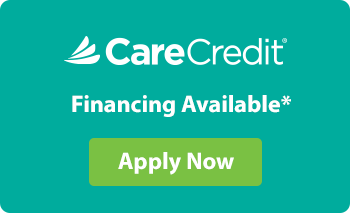 Other Payment Options
There are several payment plan options available to make the dental care our patients need more affordable. Case fee discounts are available for prepayment by check or credit card. Monthly installment plans can be individually structured as each person's circumstances may differ. Our administrative team is skilled at helping patients receive the care they need and are eager to work with you.