Emergency Dentistry – Millersville, MD | Greenbelt, MD
I Am In Pain & Need Help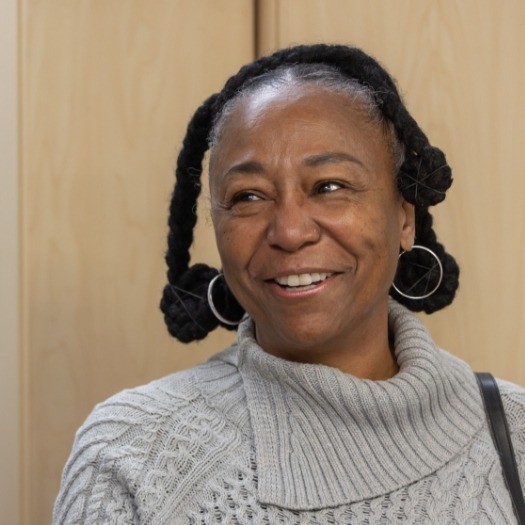 Life is full of unexpected surprises, and as we all know by now, many of them can be quite unpleasant. If you or a loved one suddenly find yourselves in need of immediate dental care, whether due to a knocked out tooth or painful toothache, know that you can always turn to McCarl Dental Group. We're able to arrange same-day emergency appointments for patients so we can get them out of pain and back to their normal lives as fast as possible.
If you're in a car accident, get food poisoning, or break your arm, do you wait until Monday morning at 8 am to call your doctor? For patients experiencing dental emergencies, this is often the only option offered by their dentist. At McCarl Dental Group, we're here to help when our patients need us most. If you experience a dental emergency, we will do our utmost to see you right away.
Why Choose McCarl Dental Group for Emergency Dental Care?
Same-day appointments available for emergency patients
Able to provide both emergency root canals & extractions
Kind, compassionate, & experienced team
Videos
Same Day Dental Emergencies
Emergency Dentistry Success Stories
Cat
"An outstanding level of care & talent is used from the doctors, hygienists, and staff at McCarl Dental."
Ellen
" "I appreciate the amazing customer service at McCarl Dental Group - it exceeds all expectations!"
Emergency Dentistry Testimonials
Emergency Dental Care Services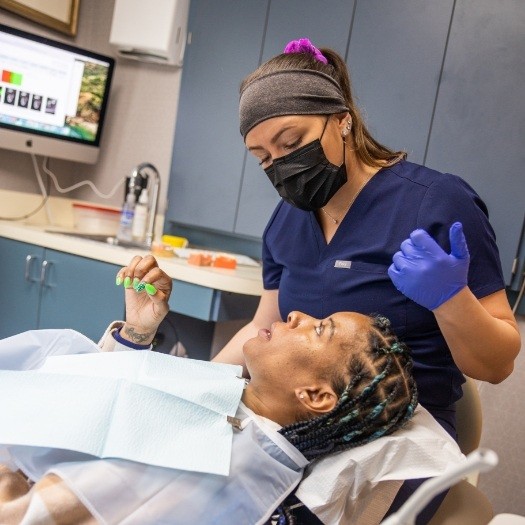 At McCarl Dental Group, we see patients who need emergency dental treatment every day. When a patient has a dental emergency, we ask, "How soon can you get to our office?" Pain, swelling, broken teeth and lost crowns or fillings are the most common dental emergencies. We also treat cosmetic dental problems as true dental emergencies, so don't ever feel like your emergency "doesn't count." If you need urgent care, we're here to help you get the smile back on your face.
For example, on New Year's Eve, one of the dental emergencies treated by Dr. McCarl was a young woman with a broken front tooth who was in the wedding of a family member on New Year's Day. Your dentist needs to be there for you when you need them. We are! We repaired the tooth and had our patient camera ready for the wedding.
If you have a dental emergency after office hours, please call either our Millersville or Greenbelt office to get the emergency phone number for the dentist on call. If that dentist does not return your call promptly, they may not have cellular reception - please call another one of the dentists. We try to always be available for our patients.
At-Home Pain Management & First Aid Tips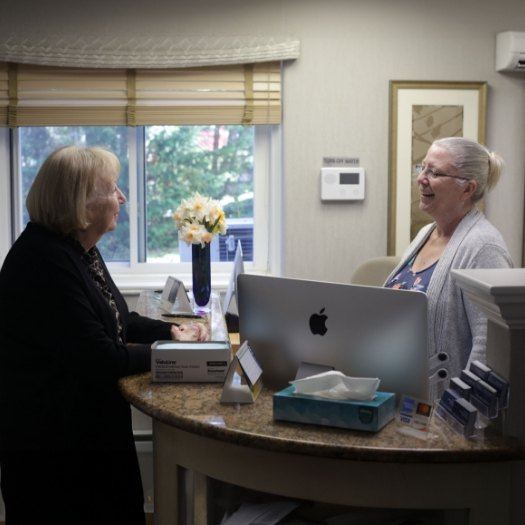 One of our team members will happily walk you through how to care for your smile, when you experience an emergency. However, if you're one of those people who like to plan ahead, the following are some easy tips to prevent unnecessary discomfort and preserve oral health during a dental emergency:
If you are experiencing pain or have a cosmetic dental emergency, please call our dental office in Millersville, Maryland 410-987-8800 or Greenbelt, MD 301-474-4144. If it is after hours, listen to the message and contact one of the dentists on their mobile phone. If you are not able to reach the first dentist you call, please call another one of our dentists.
Replace knocked out teeth, dental crowns, or other dental restorations whenever possible. In some cases, teeth will reattach naturally, so restoring the tooth to its socket can improve your chances of reimplantation. Restorations are fragile, so if they are intact after being knocked out, returning them to their proper position is the best way to protect them. If they are in danger of falling out again, please put it in a plastic bag or container and bring it with you to the dental office. We do not want you to swallow the tooth or crown.
Clean away any foreign debris or blood with cool water, but don't brush, floss, or use mouthwash unless expressly directed to do so.
Use gentle pressure to slow bleeding. You can also use a cold compress, if blood flow persists.
Ice packs placed over the injured areas at 20 minute intervals (20 on/20 off) will reduce inflammation, slow bleeding, and relieve pain.
Use over the counter pain medication as directed, but do not place aspirin or other pills directly onto the surface of a damaged tooth. This may increase damage and dental sensitivity.
Preventing Dental Emergencies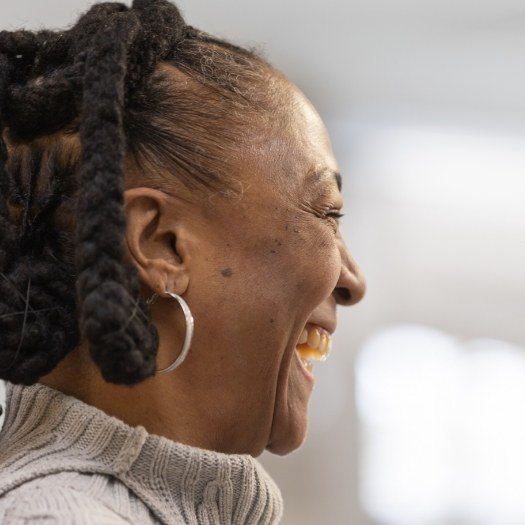 To prevent a dental emergency, start with the basics. Make sure you're properly caring for your smile at home with daily brushing and flossing. You should also visit our office at least two times each year for checkups and teeth cleanings to ensure we're able to diagnose and begin treatment for common oral health issues in the earliest stages. If we happen to find signs of periodontal (gum) disease, more frequent visits may be necessary.
Some other tips for preventing dental emergencies include:
Stop biting nails, eating ice, or chewing on pen caps
Do not use your teeth as tools to crack nuts or open packages
Always wear a sports guard during athletic practices and competitions
Follow treatment recommendations if you experience nighttime teeth grinding & clenching
Root Canal Therapy
At the McCarl Dental Group, having a root canal procedure isn't a "scary" proposition at all. In fact, it's quite gentle and will have you feeling great again quickly.
Root canal treatment is the removal of the tooth's nerve or pulp, the small thread-like tissue in the center of the tooth. Once the damaged, diseased or dead pulp is removed, the remaining space is cleaned, shaped and filled. This procedure disinfects the tooth and seals off the root canal.
This procedure can help save a tooth that could last you the rest of your life.
Tooth Extractions
A tooth extraction becomes necessary when a tooth that has been damaged by injury or decay cannot be treated with a filling or crown. In many cases, the third molars (wisdom teeth) must be extracted to prevent complications like crowding, impaction, and discomfort. During an extraction, our team will ensure that you are made to feel as comfortable and relaxed as possible. Extraction is only considered as a last option when a tooth is severely damaged and beyond repair. We offer several options to replace the missing tooth and preserve the bone so you are able to retain your chewing ability and preserve your smile.