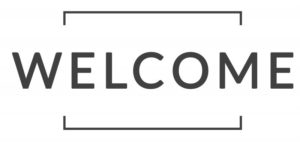 Have you noticed something different around here lately? As part of our continuous effort to improve the patient experience of all our guests, we recently completed a makeover of our dental website. Now, our website shares more custom photos and tells more of our story. At the same time, it includes the latest technology and makes us more accessible to everyone on the Internet. To learn more about the details behind the change, read on!
Providing a Better Dental Experience
In every way, we strive to make your time with us (whether online or in person) as enjoyable as possible. That's why our new website is more mobile-friendly with easy-to-use features like our simple appointment requests. Also, we now provide an online tour of our offices and separate pages for each of our two locations, so you're sure to feel right at home from your first visit. Other features include more in-depth information about the latest technology and advanced services we provide.
Making It Personal
When people search for a dental practice to call home, they typically want to learn as much as they can about the dentist and the team members. Where did they go to school? What are their qualifications? Also, it is nice to know a little about our interests away from the practice. Our connection to the community and shared interests are critical to our success. With our new website, we share more information about the interesting things we do to advance our professional qualifications, our families, and the overall personality of our practice.
Reaching More Patients
The decision to launch a new website was an easy one. In fact, it was just a small part of our overall dental marketing efforts. We realize new patients find us in many different ways, and we want to be open to all of them. Referrals from other patients – like you – are the foundation of our success. We want these folks to be impressed with what they see when they visit our website. At the same time, many people rely on Google searches to find their dentist. This means something called SEO for dentists is important to us. Our new website helps with that.
Of course, we network with insurance companies, sponsor community outreach activities, and hire outside experts to help put us in the right places at the right times. The ultimate goal is for our practice to help more families and individuals across Greenbelt and Millersville smile.
About the Practice
McCall Dental Group has been serving families and individuals in the community since 1924, and now we are proud to have five highly trained and experienced dentists. We have locations in Greenbelt and Millersville to reach even more patients in the area. New patients can take advantage of the $55 New Patient Special and save on their first visit. If you have comments or questions about the website or would like to schedule an appointment with McCall Dental Group, reach out to us by clicking here.