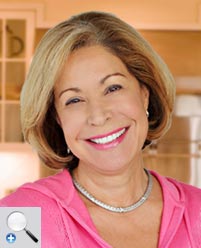 Now that you have customized veneers, you may wonder if you can resume drinking your morning cup of coffee. Many individuals find it nearly impossible to function without their daily brew, but can this popular beverage be harmful to your new smile? Will your artificial teeth succumb to stains and discoloration over time? A local dentist shares the truth and what you can do to extend the longevity and aesthetics of your veneers.
Can You Drink Coffee with Veneers?
Apart from the fact that veneers are known to fully transform smiles, they are also widely chosen as a preferred cosmetic solution because they are stain-resistant. This is eye-catching for anyone who enjoys soda, coffee, wine, or other darkly colored beverages. However, there is a difference between stain-resistant and stain-proof.
The materials used to create veneers are not porous like traditional tooth enamel, so veneers will not stain as easily as natural teeth. However, if coffee or other drinks that contain tannins is consumed regularly, there is the possibility that discoloration can form, resulting in a less-than-appealing aesthetic.
Also, it's important to remember that before you ever receive your finalized veneers, the temporary ones that you wear are much more likely to stain, so you'll need to be mindful of what you eat and drink. It's also worth noting that smoking and using tobacco products is one of the quickest ways to develop stains on your new teeth.
How to Keep Veneers Looking Their Best
If you want to make sure that your veneers continue to look their best, you'll need to commit to taking proper care of them over the years. Undergoing this type of cosmetic treatment requires making a financial investment, so if you want it to go further, remember to:
Practice optimal oral hygiene by brushing daily with a soft-bristled toothbrush and non-abrasive toothpaste. Also, floss between teeth to remove any accumulated plaque. Finally, rinse to flush out any remaining, harmful particles.
Keep your regular dental checkups and cleanings to allow your dentist to review your restorations and ensure they appear without flaws and function without any problems.
Avoid or limit your consumption of dark-colored beverages and foods that stain your veneers (i.e., coffee, tea, soda, red wine, berries, soy sauce, etc.).
Quit smoking and using tobacco products of any kind.
Should you notice that your veneers appear stained, you'll need to see your dentist about effective treatment options. It may be possible to remove exterior stains with a professional cleaning or by using specialized toothpaste. Dental whitening or bleaching can also quickly remove surface stains on veneers.
About the McCarl Dental Group
The four dental professionals at The McCarl Dental Group are skilled in providing patients with the most accurate, precise, and efficient solutions to maintain healthy restorations. If you discover that your new veneers look stained or discolored over time, call our dental office today to learn how we can help you regain your beautiful smile with the help of effective treatment options.