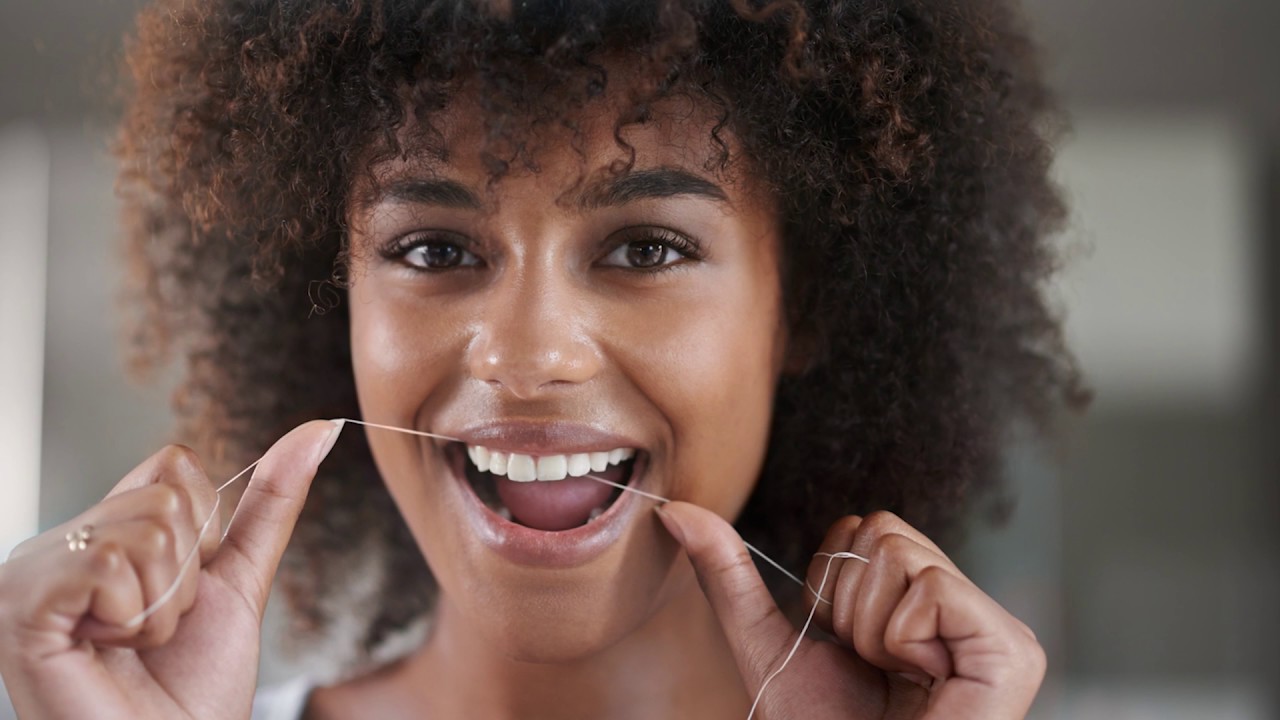 There's no better way to celebrate Dental Hygiene Month each October than to share a healthy, happy smile! If you're struggling to maintain the optimal level of oral hygiene, your dentist can recommend steps you to improve your daily at-home routine for effective dental hygiene in Greenbelt. Don't forget to schedule your biannual dental checkups and professional teeth cleanings to ensure your smile stays healthy for life.
Tooth Brushing Tips
According to the National Association of Dental Plans, the average person spends 38.5 days brushing their teeth over the course of a lifetime. That's 55,440 minutes! It may sound like a lot, but actually, if you're brushing your teeth for the recommended four minutes a day minimum, that only accounts for 38 years of daily tooth brushing. If you want to avoid oral health concerns like cavities (44% of the world population has an untreated cavity), you may want to make some changes to your daily tooth brushing routine, including:
Brush for at least two minutes at a time twice a day
If possible, brush teeth between meals
Brush systematically not sporadically to ensure each tooth is brushed thoroughly
Brush all surfaces of teeth (front, back, and biting surfaces)
Brush gently with toothbrush bristles angled toward the gum line
Flossing Fundamentals
Unlike tooth brushing, flossing does not offer immediate benefits. Brushing teeth makes them feel clean and gives you minty fresh breath. Flossing teeth may be uncomfortable and doesn't always feel like it's helping. However, flossing is the only way to remove plaque buildup where toothbrushes can't reach between teeth and at the gum line. Patients who don't floss regularly are much more likely to develop gum disease (the leading cause of tooth loss for adults over the age of 30). This serious oral health concern is also linked to a higher risk for a range of whole-body health conditions like heart disease and diabetes. To ensure you're getting the maximum benefit from flossing we recommend:
Floss at least once each day.
If you consume a sticky food or something that often gets caught between teeth (spinach, apples, etc.), floss as soon as possible after eating to remove any stuck on foods.
Make sure to floss on both sides of each tooth by gently pressing the floss against one side of the tooth and moving it back and forth from the top to the bottom. Then, do the same on the opposite side.
Use fresh sections of floss or new flossers as plaque and food accumulate on the floss strands.
Recommended Oral Hygiene Products
Every patient is different, and the best person to help you select the ideal oral hygiene products is your dental hygienist. Some basics to keep in mind include:
Use soft or ultra soft bristled toothbrushes to avoid damaging or irritating soft tissue.
Use fluoridated toothpaste and ask your dentist to recommend special-use toothpaste with ingredients that can address dental sensitivity, bad breath, and other specific oral health issues.
Choose floss that meets your unique needs. If you have very tight tooth spacing, a waxed floss may be easier to use. If you have larger gaps between teeth, a fibrous floss may be more beneficial.
Use an antimicrobial mouth rinse to help diminish the levels of oral bacteria, especially for those with persistent gum disease.
Combat dry mouth with oral rinses and other products recommended by your dentist to ensure you have adequate saliva production to neutralize acidic dental plaque.
Prescription strength toothpaste and oral rinses are also available if you struggle with chronic tooth decay, gum disease, dental sensitivities or other oral health concerns.
If you have difficulty flossing or very sensitive teeth, an air or water flosser may be a better option.
Meet the McCarl Dental Group
At McCarl Dental Group in Greenbelt, our dentists have offered families in our community exceptional dentistry services for generations. In fact, we first opened our doors in 1924, and there have been caring dentists at our dental office on Ridge Road in Greenbelt serving the community ever since. You might say dentistry is in our genes! If you're looking for a trustworthy and knowledgeable dentistry team to care for your family's smiles, we hope you'll give our team a call today. Even the best at-home oral hygiene routine needs a professional touch to ensure you maintain your healthiest smile. Our experienced dental hygienists would love the opportunity to partner with you to keep your smile healthy for life.