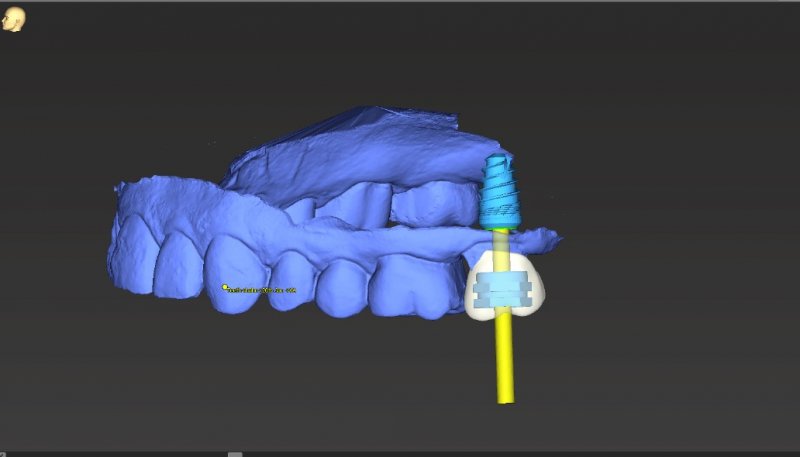 Receiving dental implants in Greenbelt by a skilled and trusted dentist lends a high success rate of about 95% upon initial placement. Committed to ensuring precise and accurate results, the team at McCarl Dental Group is going one step further to make the process easier and more streamlined with guided dental implant surgery. In this article, we'll look at what it is, how it works, and what benefits it can provide to both patients and dentists.
What is Guided Dental Implant Surgery?
Guided dental implant surgery is a method of treatment used by dentists skilled in placing dental implants. Using specialized software, the guide is created and placed over the patient's arch to pinpoint the exact locations for each dental implant. This makes it much easier for the dentist to maneuver inside the oral cavity and ensure proper placement.
How Does It Work?
At McCarl Dental Group, dentists use an advanced piece of dental technology known as a CT Cone Beam Scanner. This captures a 360-degree, 3-D scan of the individual's oral and facial structures, taking hundreds of pictures in a matter of seconds. When finished, these images combine to create a three-dimensional model of the patient's mouth and nearby facial structures. The dentist can then visualize the nerves, tissues, bone density, teeth, and gums to immediately determine if they're eligible for treatment.
In combination with 3D Diagnostics (DX), the team then generates a physical, customized guide that is used during the dental implant placement process. Identifying the locations for each implant allows dentists to avoid certain structures and maintain a proper depth while inserting and positioning each implant post.
What Are the Benefits of Guided Dental Implant Surgery?
Not only is this type of technology and equipment considered state-of-the-art, but it opens the door to many patients who previously were told they could not receive dental implants. While the dentists at McCarl Dental Group do place dental implants using the freehand method, there are benefits that come with guided dental implant surgery, such as:
Greater efficiency, precision, and accuracy when placing the implants
It is a minimally-invasive procedure, which means there is no need for an incision because of the measurements retrieved during the planning stages of treatment
Faster recovery times
Lower risk of bleeding, swelling, and infection
Reduced time spent in the dentist's chair
Guided dental implant surgery is a revolutionary way to replace your missing teeth without undergoing the invasiveness of a regular oral procedure. As a result, you can expect to start enjoying your new smile much quicker.
About the McCarl Dental Group
Are you interested in the idea of using dental implants to restore your smile? The four dental professionals at The McCarl Dental Group are skilled in providing patients with the most accurate, precise, and efficient solutions to replace missing teeth. Offering care to patients living in and around Greenbelt and Millersville, they are here to ensure the success of your future smile. If you're ready to start the process, call our dental office today.