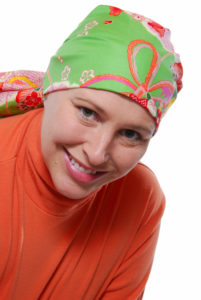 When you or a loved one receives a cancer diagnosis, oral health is likely the furthest thing from your mind. However, this systemic disease does significantly impact both your oral and whole body health. Treatments for cancer like chemotherapy and radiation can also increase risk for oral health complications. Caring for your teeth and gums in our dental office and at home can ensure your smile remains whole and healthy, but it will also help prevent an oral infection from delaying your cancer treatment. Keep reading to learn more about the impact cancer and its treatments can have on your oral health.

Dental Care During Chemotherapy or Radiation
Radiation, chemotherapy and bone marrow transplants can cause problems with your oral health. It is important to work in close partnership with a trusted dentist before, during, and after treatment for cancer. Your dentist and dental hygienist can help with some of the side effects such as inflammation, infection, dry mouth, and impaired ability to eat. Work with your dental team to create a personalized treatment plan that keeps you as healthy and comfortable as possible. Your dental care should include the following:
Pretreatment appointment – a few weeks before your first chemotherapy or radiation session, visit a dentist for an examination. They will look for bacterial infections, abscesses, and gum disease that can lead to immune system compromise during treatment. If these concerns are noticed, we will provide treatment to correct these issues before you begin cancer treatment.
During chemotherapy and radiation – these treatments for cancer can lead to dry mouth and cause mucous membrane inflammation which leads to mouth sores or ulcers. Your dentist will walk you through some ways to increase oral comfort and prevent oral infection with your at-home oral hygiene routine. You will probably need to visit your dentist for more frequent checkups during treatment.
After care – following chemotherapy and/or radiation, patients often experience severe dry mouth, sensory changes to smell and taste receptors, significantly increased risk for gum disease and other soft tissue infections, and sensitivity to hot and cold foods and beverages. Your dentist will be your partner in caring for your smile and treating any new issues that arise from cancer treatments.
Oral Cancer Risks & Self-Assessment
Our dental hygienists at McCarl Dental Group in Greenbelt and Millersville, Maryland perform careful oral cancer exams during every routine hygiene visit. For most of our dental patients, that is every six months.  Hygienists and Dentists are likely to recognize warning signs of this disease during regular dental checkups and will help you schedule the tests you need for an accurate diagnosis. If you engage in tobacco use, consume alcohol to excess, or suffer from HPV, you are at a significantly higher risk for oral cancer and should be more aware of the warning signs. Contact a dentist or doctor right away if you notice any of the following warning signs:
Tenderness or lumps on the neck or face that can be felt by gently palpating these areas
Look for discoloration, lumps, or changes in texture of oral soft tissues
Monitor mouth sores and seek additional help if they do not show signs of healing within a few days
Chronic cough, hoarse voice, or throat pain
Meet the McCarl Dental Group
At McCarl Dental Group, we're dedicated to keeping patients' smiles whole and healthy for life, and that includes maintaining oral health before, during, and after chemotherapy and radiation. We hope you've found this information about caring for your smile following a cancer diagnosis helpful. If you have questions, feel you may be at risk for oral cancer, or want to find out more, please contact your dental professionals at McCarl Dental group.