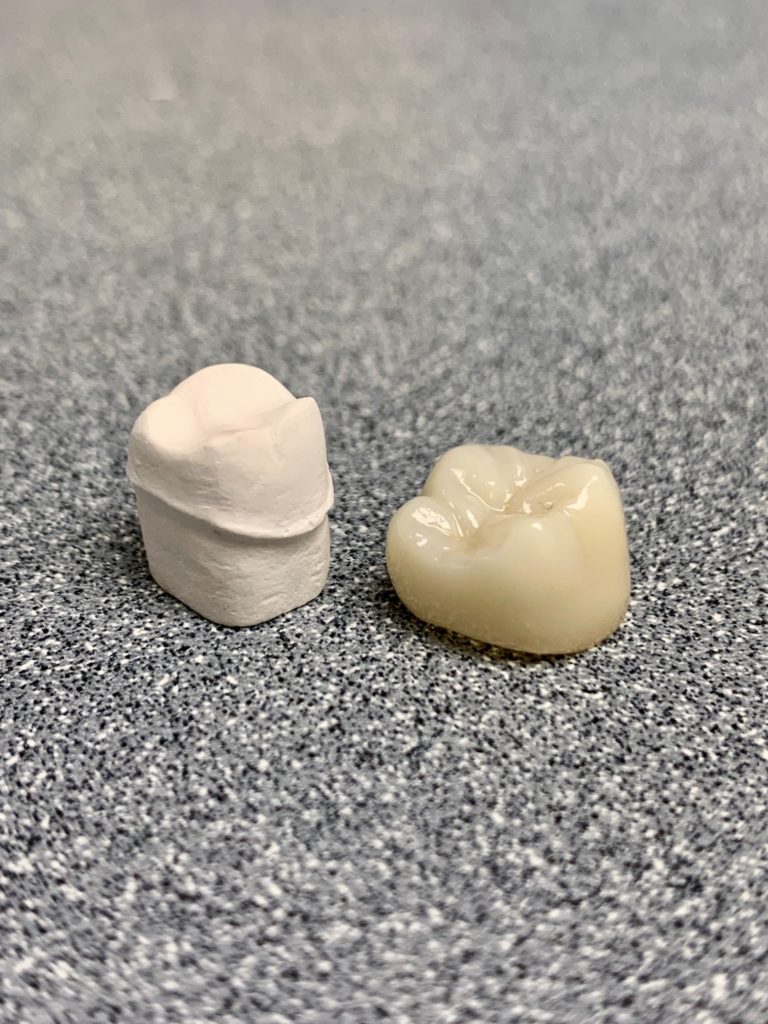 If you've cracked or broken a dental crown or other restoration, your Greenbelt dentist may be able to help. In some cases, we can replace the dislodged dental crown, but no matter what the situation, we can create a personalized plan to repair your damaged smile as quickly as possible. In this blog, we walk through the process to restore your smile after a dental crown has been damaged.
What You Should Do
If you've damaged or dislodged your dental crown, there are some important steps you should take to avoid additional damage and ensure the most conservative dental restoration options. To begin, call our Greenbelt dental office. Even if it's outside of regular dental office hours, you'll find directions to contact one of our team members who's available after hours. Over the phone, we'll walk you through your situation and what steps to take until you reach our office. Some basics include:
Retrieve your dental crown and any broken pieces of the restoration or your tooth
Carefully examine the tooth and surrounding parts of the smile for signs of damage
Bite down on gauze or clean cloth to stop or slow any bleeding
Use orthodontic wax or clean cloth to cover sharp parts of the tooth that have been exposed to avoid damaging soft tissue and opposing teeth
Use ice or cold compresses to relieve pain and reduce swelling
Take over the counter pain medications as directed
What We'll Do
When you reach our dental office, one of our skilled dentists will examine your tooth and any pieces of your broken dental crown. If the dental crown has simply been dislodged and the tooth and crown have not sustained additional injury, this is the best-case scenario, and we may be able to simply replace the dental crown. In some cases, this will not be possible. Instead, we will likely need to prepare your tooth for a new dental crown. Often, your permanent crown can be made in our dental office in less than two hours with our new state-of-the-art crown milling machine. If not, we'll craft and place a temporary dental crown to protect the tooth as our trusted dental lab custom mills a new, high-quality dental crown restoration, which will be placed at a second appointment. When a tooth has sustained further damage and can no longer support a dental crown, we will need to remove and replace a damaged tooth. Our skilled dentists offer a variety of tooth replacement options, including implant supported dental crowns and crown supported fixed bridges.
Meet the McCarl Dental Group
Since 1924, the McCarl family name has been synonymous with healthy smiles in Greenbelt, MD. Today, we have several generations of McCarls working with other partners at McCarl Dental Group, and we maintain our commitment to exceptional care. That includes offering emergency dental intervention as soon as possible when our dentistry patients experience painful, smile-marring situations like a broken dental crown. We encourage you to contact our Greenbelt, MD dental office as soon as you experience a chipped, cracked, broken, or dislodged dental crown. We'll get to work repairing your smile right away.