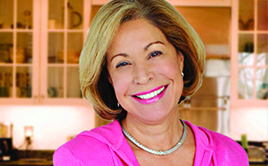 This academy award season, you're going to see a lot of flawless smiles on your television screen, and many people assume their favorite celebs are just born with beautiful smiles. The odds are you're looking at the beautiful end result of skilled dental care. If you want to get your smile red carpet ready, cosmetic dentistry isn't just for celebrities. Your Millersville and Greenbelt dentists and dentistry team at McCarl Dental Group offer a wide range of treatments to deliver flawless smiles to rival your favorite celeb.

Some Famous Celebrity Smile Makeovers
Still think a beautiful smile is all about being born lucky? Take a look at pictures of some of your favorite celebrities in their early days of stardom. While some embrace their dental flaws, like Anna Paquin's or Madonna's famous teeth gaps, many celebrities invest in a flawless smile. If you watched Katie Homes in some of her early roles, you likely remember an adorable smile with some crooked teeth. Today, Katie's smile leans towards glamourous after a smile makeover. George Clooney was a teeth grinder, and you may have noticed his teeth looked short and worn in some of his earlier roles. Today, his smile dazzles after dental crown placement to repair damage from years of teeth grinding. Jennifer Garner is a celebrity famous for her gorgeous smile, but before she became a red carpet regular, Jennifer's gummy smile was less than fabulous. Today, she shares flawless, pearly whites.
Red Carpet Ready Smiles Aren't Just for Celebs
Clearly, a red carpet ready smile is about more than just luck – unless you count being lucky enough to have a good cosmetic dentist. Many patients believe cosmetic dentistry solutions are only for the rich and famous, but the McCarl Dental Group team offers a wide range of services to create flawless smiles within any budget. Some of our most popular cosmetic solutions include:
Teeth whitening – we create personalized at-home professional teeth whitening kits that deliver smiles up to ten shades brighter
Porcelain veneers – create flawless smiles instantly with thin sheaths of dental grade porcelain affixed to the front facing surfaces of teeth
Tooth-colored fillings – we can use tooth-colored, composite resin filling material to correct and conceal smile flaws as a budget friendly alternative to veneers
We can also combine any number of cosmetic and restorative dentistry services to create a personalized smile makeover plan.
Meet the McCarl Dental Group
If you're ready to get started with a cosmetic smile makeover, give the McCarl Dental Group a call. We have two convenient office locations in Millersville and Greenbelt, and our skilled dentists will create a personalized treatment plan that fits your schedule and budget while delivering a gorgeous smile. We look forward to helping you create your red carpet ready smile.