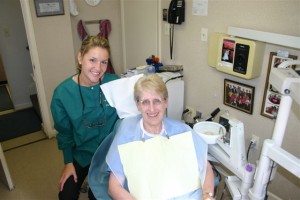 It is very evident to our patients when they meet Christine Stovenour that she is not only a highly skilled dental hygienist, but also an exceptionally caring and wonderful person.  Christine started working at the Greenbelt office of McCarl Dental Group as a dental assistant when she was sixteen. "My older sister Rachel recommended me for the position after she had been working at McCarl Dental Group for a few months."   The dentists at McCarl Dental Group were immediately impressed with Christine's maturity.  After working at the dental office for a few years, she decided to become a dental hygienist. "I knew I wanted to have a career in the medical field because I really liked the patient connection.  I enjoy helping my patients feel comfortable and want them to have a positive experience at the dentist.  Christine put herself through school while working full time.  She has always shown tremendous work ethic and perseverance.  Her transition from dental assistant to hygienist was very smooth.
Christine says, "Becoming a Dental Hygienist has been a great career path for me.  Not only do I love meeting, treating and educating patients on their oral health on a daily basis but my great work schedule allows me to be home with my one year old son two days a week.  I love the flexibility with my schedule that Dental Hygiene allows me.  The McCarls have always made family a priority and, therefore, are extremely understanding with their staff about family issues.  I really appreciate this aspect of my job because family is very important to me."  As mentioned above, Christine and her sister Rachel work together. Their younger sister, Emily, also works with Christine and Rachel at McCarl Dental Group.
Christine enjoys continuing education courses on a variety of dental topics.
She is interested in nutrition and the effects on oral health as well as all of the latest studies on the links between gum disease and the effects on a person's overall health (diabetes, heart disease, etc.)  "It helps me to educate my patients about how important their oral health is and how it affects their overall health."  Our patients are very complementary about their hygiene visits with Christine and all of our staff members enjoy working with her.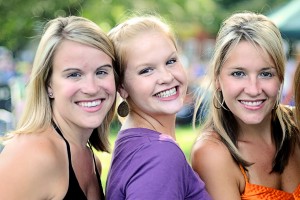 McCarl Dental Group's Spectacular Sisters – Rachel, Emily and Christine