Minimal prep veneers and no prep veneers give dental patients a beautiful smile makeover without the discomfort of Novocain or drilling.
Rick Jones sells high quality new and restored pianos and wanted a winning smile to complement his successful business. Dr. McCarl took impressions of Rick's teeth and the lab fabricated thin veneers similar in thickness to a contact lens. The ultra thin porcelain veneers were bonded into place on top of his natural teeth to brighten Rick's smile, eliminate spaces between his teeth and create an even smile line without chipped and broken edges. His smile makeover with thin veneers was completed in two visits to Greenbelt dentists at McCarl Dental Group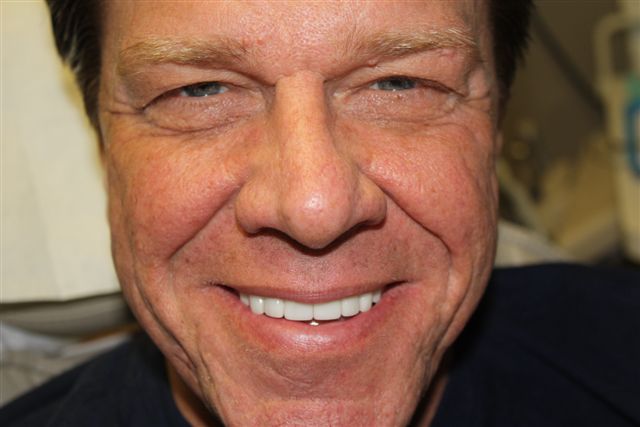 .
Rick is extremely happy with his new smile. The technology of thin veneers has improved so that they are much more durable than just a few years ago. Veneers do not retain permanent stains. If Rick ever notices slight discoloration from coffee, tea or red wine he will be able to restore his sparkling smile with a quick application of whitening gel in take-home teeth whitening trays.

Rick Jone's recommendation of McCarl Dental Group No Prep Veneers .