Invisalign Discount for the Holidays – $500 off plus Free Teeth Whitening through December 2012
Give yourself the gift of a beautiful smile! From now until December 21st we will discount your Invisalign treatment by $500 and include Free Teeth Whitening!
Call our Millersville Dental Office at 410-987-8800 or our Greenbelt Dental Office at 301-474-4144 to make an appointment to take advantage of this special offer. Or visit us online to request an appointment at www.McCarlDental.com.
McCarl Dental Group is a Preferred Provider of Invisalign Orthodontics.We are offering this discount at our Greenbelt Dental Office and Millersville Dental Office.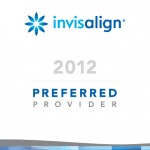 Invisalign is covered by most insurances, flexible spending accounts, and we also offer a variety of financing options.
McCarl Dental Group's Invisalign Orthodontics patients are delighted with their straight and healthy smiles. Invisalign is a series of clear aligners that straighten teeth without having to wear traditional braces. Each aligner is worn for two weeks. Patients remove the clear trays to eat, drink, brush and floss. In just months, the aligners move the teeth into the desired position. Click here to see pictures of McCarl Dental Invisalign patients and read their testimonials.
Straight teeth are healthier for your gums. It is more difficult to clean crooked teeth so they are more prone to tooth decay and gum disease. Invisalign trays are a custom, invisible, removable, comfortable, affordable and effective way to straighten teeth!
Teeth whi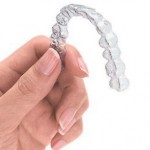 tening is a simple, safe, effective and economical way to brighten a smile. It is always our goal to keep our patients comfortable and happy while we help them achieve their dental health goals and enhance their smile.