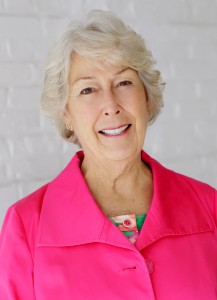 Your smile is one of the first things others see about you. First impressions are made at a glance and nothing makes a better impression than a beautiful smile. A smile makeover improves the appearance of your smile, and even more important, can restore the health and function of your mouth and teeth. If you are self-conscious about the appearance of your teeth, there may be a quick and convenient solution to restore your confidence when you smile and laugh. The dentists at McCarl Dental Group have comprehensive dental and cosmetic dentistry training and offer a wide range of solutions for complex dental problems.
Anne was uncomfortable with the changes in her smile over the years. Everyone's teeth darken, wear down and shift with time. Anne also experienced crowding of her lower teeth. Crowded teeth are more difficult to clean and can lead to gum disease. Dental restorations also age with time and sometimes older dental work needs to be replaced. To restore the health and improve the appearance of Anne's smile, Dr. McCarl straightened her lower teeth with Invisalign orthodontics and replaced aging dental work with porcelain crowns and veneers.
There are advantages to selecting an Invisalign Preferred Provider who is also experienced in other forms of cosmetic dentistry. When dentists have comprehensive dental training, they are better able to address multiple dental concerns with a wide range of dental solutions that are specific to each dental patient's unique needs and objectives.
Cosmetic dental procedures have improved dramatically during the last 10 to 15 years. Dentists who have kept up-to-date with the newest procedures and technologies are able to achieve better results for their patients, in shorter periods of time, with greater comfort. The latest techniques in cosmetic dentistry give you an array of affordable and convenient options for improving your smile.
Successful cosmetic dental cases, ranging from matching a single porcelain crown or veneer with your front teeth, to designing a completely new smile, require extensive knowledge and planning as well as a high level of technical skill. Not all dentists performing smile makeovers use the latest techniques or have access to the same technology. It's extremely important for both the appearance of your dental restoration and also the health, function and longevity of your smile that your dentist is highly skilled and up-to-date.
Anne's porcelain veneers and crowns were made by the experts at BECDEN Dental Laboratory. Not only is it important for your dentist to combine knowledge, experience, and artistry; but dental lab technicians working behind the scenes must also share this talent. When McCarl dentists submit a dental case to BECDEN, we send digital impressions and sometimes study models.  We also include photographs of our patients with specific instructions to help the lab create the most natural looking and longest lasting restorations available. BECDEN treats every dental restoration with the utmost care and communicates frequently with McCarl Dentists to discuss individual dental cases.
At McCarl Dental Group, a smile makeover always begins with a comprehensive dental check-up and consultation. During the initial consultation, your dentist will identify and discuss with you various issues that may be affecting your dental health. These may include tooth decay, cavities, gum disease, chips, cracks, gaps, misalignment, and staining or yellowing of your teeth.
Your dentist will then develop a treatment plan specific for your unique dental health and dental care needs. This plan may involve the use of multiple general dentistry, cosmetic dentistry, and restorative dentistry options. If, for example, your teeth are badly chipped or stained, teeth whitening and porcelain veneers can improve the quality of your smile. If you have broken teeth or are missing teeth, a combination of dental implants and dental crowns may be the best option for you. Orthodontic treatment may also be considered.
A smile makeover can include the use of Invisalign orthodontics, teeth whitening, dental crowns, porcelain veneers and dental implants. The procedures used to treat your mouth will depend on the types of dental problems that you have.
Crooked teeth are harder to clean and can lead to gum disease. Crooked or crowded teeth can often be straightened with nearly-invisible Invisalign orthodontics, which are more discreet, less expensive, and often work faster than traditional braces. Invisalign is a great option for adults who have always wanted straight teeth, or have had relapse from braces as a teenager.
Chipped and broken teeth can be repaired with combinations of cosmetic bonding, porcelain veneers or porcelain crowns. Porcelain veneers are custom-made wafer-thin shells which, when bonded to the front of teeth can dramatically improve a smile. Porcelain crowns encase the entire tooth in a protective covering at the gum line. In the past, porcelain crowns were fused to metal and were less natural looking. Today, all-porcelain crowns and veneers are more durable and much more natural looking. The quality of the porcelain also significantly affects the appearance of dental crowns. There are numerous porcelains on the market with a vast price range. The highest quality porcelains have the finest grain size, which creates a more aesthetic and natural appearance.
Missing teeth can be replaced with dental implants and crowns, permanent bridges or dentures. A dental implant is an artificial tooth root that anchors a replacement tooth, bridge or denture. With the recent advances in dental implants, more patients are candidates for permanent tooth replacement. A dental implant restored with a crown looks, feels and functions like a natural tooth.
Stained and discolored teeth that cannot be brightened with professional teeth whitening can sparkle again with traditional porcelain veneers or the newest no-preparation veneers. "No-prep" veneers can be a perfect solution to repair stained, discolored or chipped teeth and can also fill in spaces between teeth. With little or no drilling and no needles or Novacaine, these custom made thin veneers create an affordable, beautiful and natural smile.
Gaps between teeth can be closed instantly with porcelain veneers or more gradually with Invisalign or traditional orthodontics.
Ask your dentist about ways to keep your smile looking and feeling great. Everyone deserves a HEALTHY and BEAUTIFUL SMILE!