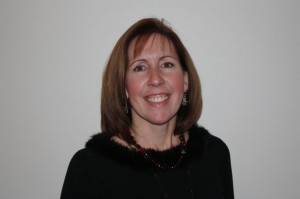 Dental hygienist Nancy Kearney came to the Greenbelt office of McCarl Dental Group twenty years ago and has been a cornerstone of our hygiene department ever since! Her exceptional technical proficiency and outstanding comprehensive care have earned her a dedicated following of patients who genuinely appreciate her attention to detail.  Many of those patients credit Nancy's motivational speeches with keeping them on track and saving their teeth from gum disease.  Nancy is a superb hygienist who delivers the very highest quality of dental hygiene care.
Nancy says what she likes most about being a hygienist is informing and educating her patients on the impact of periodontal disease on their overall health. "My favorite class in college was nutrition, so I'm constantly pursuing continuing education courses that focus on nutrition. I love recommending vitamins and foods that will help my patients overall health. My favorite part of my job is my coworkers and the families we serve. I treasure the relationships I have made at the McCarl Dental office. The funny thing is when I took this job twenty years ago I was planning on changing careers. I primarily worked in small offices and was getting bored so I was planning on going into medical or pharmaceutical sales. Well I certainly haven't been bored working as a dental hygienist for McCarl Dental Group!"
Nancy's confidence and playful sense of humor are well known around the office.  Whether it is dressing up in humorous costumes for Halloween, discussing Scranton, PA as the epicenter of the known universe, or entertaining people at the annual "McCarl Bowlarama" and Christmas parties, Nancy is not shy about having fun.  Although she is very serious about preventative dental health care, her patients enjoy her friendly, caring demeanor and beautiful smile.
Nancy and her husband Joe have two teenage children and thrive on their very busy and fast-paced life! Shannon is sixteen with her driver's permit. She enjoys playing field hockey and softball. Joseph is fourteen and enjoys playing basketball and baseball. Joe is working hard on his MBA at the Johns Hopkins University while working full time and coaching our son's basketball team.
A few years ago Nancy's husband Joe accepted a job in another state, and we had a tearful farewell. At the very last minute, the job and move fell through and we got a frantic call from Nancy, "Have you hired any one for my job yet?"  Fortunately for us, her corner room was still open!  The Dentists at McCarl Dental Group are grateful for the excellent dental hygiene care that Nancy provides to our patients.